Southend on Sea Minibus Hire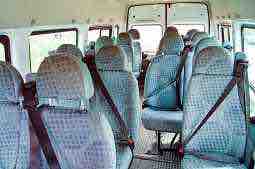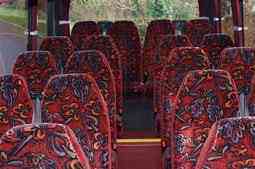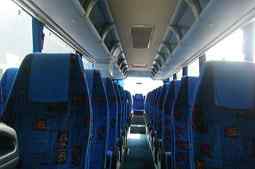 Southend on Sea Minibus Hire: HOME PAGE 
 
Who We Are 
 
We are the finest Southend on Sea minibus Hire Company, which brings individual and executive travel for both local and international passengers. We are a highly respectable, affordable and reliable minibus hire company, perfectly located in the town to serve various events and occasions of any size. We have a passionate team of industry experts that are always on hand to advise and answer any question our clients may have, either in person, live chat, email or phone.  
 
For your convenience and comfort, we have various minibus capacities, including 8, 14, 16, 24, 36, 48, 55 and 75 Double Decker coaches to meet your unique needs. Our fleets features a large section a large section of the newest models and makes, ranging from ford transit, Volvos, Mercedes 16 seater and many more. We are open for free consultation and quotations anytime, just make a call today! 
 
What We Do 
 
We provide minibus hire in Southend on Sea for hospitals, schools, colleges, universities, birthday parties, hen and stag do parties, business/corporate events, theme park visits, sporting events, airport transfers and much more. In fact, we guarantee to offer you the right minibus hire at the right place all the time. We promise to offer our clients the finest luxury transportation service available. So, for your piece of mind, our booking and consultation lines are open 24/7 to allow you reach us whenever you need help.  
 
Our services are competitively priced and are offered to the highest standards possible. From the time that we receive your call all the way to your final destination, we will be your greatest partner. Don't worry, we cater for every need, whether it is a fully equipped luxury or standard minibus hire in Southend on Sea for hours, a day, night and even more, count on us. In fact, we treat every client as V.I.P customers.  
 
Why We Are Better Than Our Competitors  
 
High Standard Minibuses 
 
Our minibuses and coaches for hire are modern and comfortable and have easy and plenty access of leg, luggage and personal belonging space. In fact, our Southend on Sea minibus hire receives a full, professional cleaning before any journey, ensuring that you and your team arrive at the destination in class, style and comfort. They are licensed, registered, certified and bonded by VOSA, and have significant public liability insurance cover. Our vehicles are fitted with the following luxurious amenities: 
 
• Tinted windows 
• Leather reclining captain's chair seating 
• DC/AC power for laptops and other electronics 
• FM/AM/CD/DVD/TV system 
• Overhead reading lights 
• Ample storage of luggage 
• Quality seat belts 
• Air conditioners 
• Tea and coffee making on board 
• Wi-Fi connection  
• Satellite navigation system 
• Additional driver and much more 
 
Experienced Staff 
 
Our friendly and experienced staff will work with you to create the best travel to your budget and requirement. Our professional uniformed drivers are always polite and punctual, and always ready to guide you throughout your journey. They take the hassle out of the logistical planning, leaving you with a piece of mind to concentrate on other important issues.  
 
Compensation and Refund 
 
Any booking made by our company is always significant: should you encounter a problem with your numbers, we will rearrange another vehicle for you. However, if your trip is cancelled due to whatever reasons, we are ready to refund the full amount with no extra charges.  
 
Easy Booking and Payment 
 
We have several booking platforms that you can take advantage of: online request through our email address, express call and on the booking form. Most importantly, you can book and pay later when you are ready to prevent a last minute rush. Besides, our payment options are flexible. We accept cash, credit card and other means of payments that suits you best. In fact, we have a five star rated customer service, plus professional, friendly and knowledgeable reservation specialists: our client testimonials speak volume.  
 
24/7 Emergency Services 
 
Our minibus hire services operate 24/7. So, even if it is an emergence you are rest assured of our services. Our offices in this town are open all the time for consultation and bookings. Remember, we always have experienced driver waiting for your service. In addition, if your flight delays, our patient drivers will wait for you at no extra charge.  
 
Things to See and Do with a Minibus Hire from 2016 to 2017 in Southend on Sea 
 
Southend on Sea is one of the most attractive towns in the UK. With our minibus hire, you can take a free day out in building sand castles with school kids and unwind it with the traditional pleasures of a seaside vacation on award winning beaches. Get to the longest pleasure pier in the world, and ride along the railway to the end. You can also get absorbed in the practical fun at the Southend on Sea Museum, or run freely among the many gardens and parks in the town.  
 
Ride the waves of excitement or admire the skills of experts kite surfers and windsurfers. You can try a thrilling ride at the Adventure Island, which is one of the favourite fun parks in the UK. 
 
Wondering where to go after dark in Southend on Sea, there are numerous places to visit. Try entertainment and nightlife: get to the cinema or theatre, or take your friend in a nightclub, wine bar or casino. There are lots of things to enjoy in this town; just let our experienced drivers take you to the most attractive places.  
 
For more information about our quality and affordable Southend on Sea minibus hire, please contact us today!  
WHY CHOOSE US
Coach Tracker
Flights monitor at all airports
Manage your booking
Printer friendly tickets
G.P.S System
Specialised GPS system Pick you up on time
Timetables
Excellent time keeping
Avoid train delays
Switch to coach to avoid rail disruption
Save money
Save money on all coach sizes
Travelling with us
Voted number 1 for customer service
Luggage capacity
All vehicles have luggage capacity depending on the number of people
---
Online Exclusives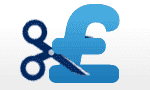 Lowest Rates Guaranteed save money on all sizes coaches.
Creditcards
All Credit Cards Accepted
( charges may apply )
Business Accounts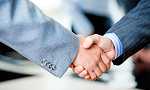 Business Accounts and Contract Work welcome.
Travel to Europe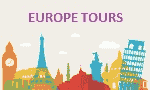 Travel to Europe- All inclusive
24 hours service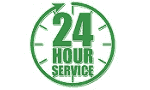 24 hour service 7 days a week.
Airport transfers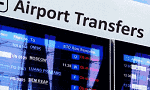 Airport transfers Free parking included at all airports.